SYNOPSIS
Ozi, a tiny orangutan with an inquisitive mind, is about to make a big, big difference.
Ozi lives deep in the rainforest with her parents, Seema and JoJo.  Life is blissful in their idyllic tree-top nest until one fateful night when their rainforest home is destroyed by the evil GreenZar Corporation.
Separated from her parents and all alone, Ozi is rescued by Kirani and Robert, owners of a local sanctuary for orphaned orangutans.  She is frightened and confused, but with kindness and encouragement she settles in, learning to communicate with her boisterous new friends through the sign-language they patiently & lovingly teach her.  These skills allow Ozi to thrive and it's not long before she is sharing her love of life and adventurous ways with the wider world, posting entertaining life hacks online and building a worldwide following!
One day, and quite by chance, Ozi discovers that her parents may still be alive.  She quickly packs a bag of essentials before setting off into the rainforest she used to call home.  But the once lush and vibrant landscape from her memories could not be more different from what she finds set out before her.  Deforestation has destroyed as far as the eye can see and Ozi is heartbroken.
From that moment, she decides her new mission, alongside searching for her parents, will be to let the world know exactly what is happening to the rainforest.  And she knows exactly how to do it.  Using her online following and help from her new friends – Chance and Honkus – our spirited hero finds her calling, her passion…and her voice.
This is a movie full of hope, encouraging a new generation to speak out and use their voices to protect our precious world.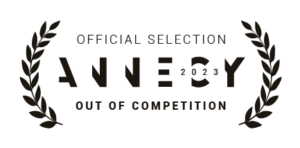 Images (c) GCI