10 LIVES
Published: 10th March 2021
L'ATELIER & CHRIS JENKINS BOARD OUR CG FAMILY FEATURE!
L'Atelier will act as the film's sole animation studio, with early production underway and CG animation due to start mid-2021.  The Montreal-based service house specialises in high-end animation projects, with credits including Ballerina (aka Leap!), the animated series Robuzuna and the upcoming CG animated feature Fireheart.
We recently worked with director Chris Jenkins on Original Force's Duck, Duck Goose and his previous credits include DreamWorks' Home and Surf's Up.
It's a strong team we have on board this CG feature that follows the unique story of a cat who is granted a new set of lives – with a twist.  Here's what the team had to say:
"What a pleasure it is to join GFM Animation's team and Chris Jenkins in telling the adventures of Beckett's 10 Lives.  This project resonates with its fresh, fun, and unique story, and audiences will no doubt have a blast watching it.  GFM Animation's decision to involve us early on completely syncs with how we as animators can best contribute to a project's success.  We look forward to seeing how this wonderful synergy will play out on screen."  Louis-Philippe Vermette, Executive Producer – L'Atelier Animation
"For me, the film's longline is in its title: 10 Lives.  Everyone loves cats and knows that ordinarily they have nine lives…but not so for our hero Beckett, who manages to charm is way into another set of lives.  That's what makes this story stand out so much.  Chris, Louis-Philippe and the team all feel the same – this will be a wonderful film that the whole family can enjoy. With L'Atelier's fabulous character animation skills and Chris' direction bringing the movie to life, we're in for a great ride."  Sean Feeney, Head of Production – GFM Animation
Take a look at the 10 Lives page for further information and don't forget to ask the sales team for a link to view an early promo.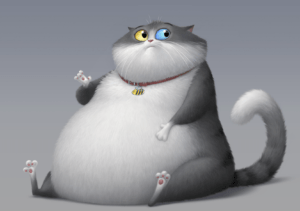 Image credit: GFM Animation ©2021. All Rights Reserved.